FBI and American Muslims at odds
An informant at a California mosque has hampered efforts to find home-grown terrorists.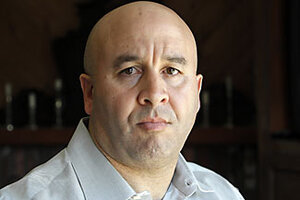 Reed Saxon/AP
Law enforcement efforts to root out home-grown terrorists are jeopardized by deteriorating relations between the Federal Bureau of Investigation and the Muslim and Arab-American communities.
The situation began last fall when the FBI quietly withdrew formal relations with all local chapters of the Council on American-Islamic Relations (CAIR), one of the largest Muslim American civil rights organizations. The FBI cited "a number of distinct narrow issues" that it has refused to make public.
The situation worsened in February, when it became public that the FBI had planted an informant at a California mosque who, a coalition of more than a dozen Muslim American groups charges, actively tried to recruit terrorists.
Last week, the coalition accused the FBI of engaging in "McCarthy-era tactics" and announced it was considering suspending all ties with the FBI unless it made public its concerns with CAIR and "reassessed its use of agent provocateurs in Muslim communities."
The FBI would not comment, except to issue a statement saying: "Limiting honest dialogue, especially when complex issues are on the table, is generally not an effective advocacy strategy."
That has not satisfied many in the Muslim and Arab-American communities, including some who have not joined the coalition threatening to terminate FBI ties.
---