Police and blacks: old tensions slow to heal
Obama had harsh words Wednesday for how police handled the arrest of Harvard professor Gates.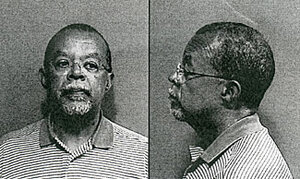 Cambridge Police Dept/AP
President Obama sent a stern message to America's 800,000 police officers Wednesday when he said that police in Cambridge, Mass., acted "stupidly" for arresting his friend, black Harvard scholar Henry Louis Gates Jr.
The remark is likely to anger many men and women in blue, especially since the arresting officer, Sgt. James Crowley, has refused to apologize and told The Boston Globe, "I am not a racist."
But the remark also hits on what John McWhorter, a scholar at the Manhattan Institute for Policy Research, calls the last true barrier to a "post-racial" America: poor relations between blacks and police.
Last Thursday, Crowley arrested Professor Gates, who was returning from a trip, after the author of "Thirteen Ways of Looking at a Black Man" became "tumultuous," according to the police report, and accused Crowley of racial profiling for demanding to see identification. Gates, the police report says, confronted the officer's request by saying, "Why, because I'm a black man in America?"
---