Can doctors be convicted for prescription drug deaths?
New reports suggest that Michael Jackson's doctor is now being investigated in a manslaughter probe.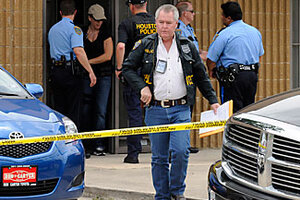 Pat Sullivan/AP
The doctor hired to care for Michael Jackson in anticipation of his upcoming tour has been officially identified as a suspect in his death, according to news reports.
Both the Los Angeles Times and New York Times reported Friday that a recently unsealed search warrant states that authorities sought to search Conrad Murray's medical office for "items constituting evidence of the offense of manslaughter that tend to show that committed the said criminal offense."
Several prominent convictions from the past three decades suggest that doctors can be held legally responsible for the role prescription drugs played in a patient's death.
In general, states have been playing closer attention in recent years to doctors in an effort to crack down on prescription drug abuse. As abuse has become more widespread in the US, 38 states have enacted prescription-drug monitoring programs, according to a Drug Enforcement Administration website.
---