Jaycee Dugard video a plea for privacy
The Jaycee Dugard video was seen Thursday on ABC's 'Good Morning America,' the first time she has appeared publicly since her 18-year kidnapping ordeal.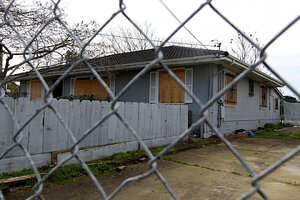 Newscom/File
California kidnapping victim Jaycee Dugard, held captive for 18 years, made her first TV appearance Friday morning, six months after her remarkable recovery.
While her family said they released the recent home video of Ms. Dugard, who was 11 when she was kidnapped from her South Lake Tahoe, Calif., neighborhood, to express gratitude to many well-wishers, it was also a plea for privacy in a case that has generated intense media attention.
"What our family needs is privacy during our healing process," said Terry Probyn, Dugard's mother, in a videotape aired on ABC's "Good Morning America." "As a mother, I am pleading for our privacy in this very public story."
In making available the video, more segments of which ABC will release throughout the day Friday, Duggard's family is making a smart move, experts say.
"What they are trying to do is to provide some message to the public that they are doing well," says Ernie Allen, president and CEO of The National Center for Missing and Exploited Children. "The last thing they need is the glare of the spotlight and doing dozens of interviews."
So far, the footage showed Dugard, now 29, cooking and smiling with her family, but offered only a few words from the woman whose story has captivated many: "Hi, I'm Jaycee.... It's been a long haul, but I'm getting there."
Her alleged captors, Phillip and Nancy Garrido, await trial on a slew of felony charges related to the kidnapping. Mr. Garrido also faces rape charges for fathering two of Dugard's children. The couple has pleaded not guilty.
---