Oscars 2011: How the year's top films reflect the times
Many of this year's top movies portray dark themes or flawed characters. Why one culture watcher says they mirror this moment in history.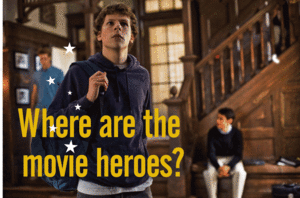 Relativity Media/John Kehe/Staff
The protagonists of the nominees for the best picture Oscar this year are, as in most years, a fairly diverse bunch. They range from an obsessive ballet dancer to a prizefighter; a stately king to a paunchy, one-eyed marshal; a reckless young adventurer to a group of toys. As in most years, too, despite their diversity, these folks generally share one narrative similarity: a triumph at film's end. That is pretty much standard Hollywood issue. Filmmakers usually want us to sail out of the theater on a high note.
Despite the reach for that feel-good denouement, there is nevertheless something else in this year's crop of both Oscar nominees and movies generally that one doesn't typically associate with American films: a sense of malaise that borders on fatigue. There may be triumph here, as usual, but there is no triumphalism. In "The King's Speech," the most traditional of the nominees, we see King George VI's personal victory in rousing his people at the outbreak of World War II, but we don't see how he continues to rally his subjects to a larger victory.
In "The Fighter," we see Micky Ward winning the junior welterweight title, but we don't see his later three epic, brutal battles against Arturo Gatti that cemented his legacy. In "The Social Network," we see Mark Zuckerberg creating his Facebook empire, but we are deprived of witnessing any joy at his doing so. In "Inception," we aren't even certain whether there is a triumph since we can't be certain what is real.
---