Will and Kate visit could test California's new paparazzi laws
With Will and Kate visiting Los Angeles this weekend, the paparazzi will be clamoring for a signature photo. But local law enforcement officials have an array of laws to rein them in.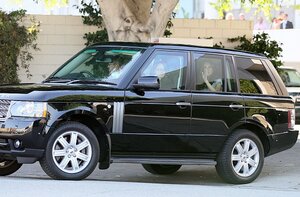 Newscom
Three California laws designed to curb the excesses of the paparazzi are set to receive their sternest test yet with the arrival in Los Angeles of William and Catherine, the Duke and Duchess of Cambridge.
The laws were spurred by the death of Diana, Princess of Wales, in a car accident while being trailed by paparazzi in Paris, as well as local incidents such as actress Jennifer Aniston being photographed topless in her own backyard and Gov. Arnold Schwarzenegger and family being surrounded in his Hummer by photographers so that he couldn't drive away.
Veteran celebrity photographers say that law-enforcement officials have no idea how hard their job will be. But "the police are revved up to the challenge of testing these new laws," says Robert Pugsley, a professor at Southwestern School of Law. "They are going to be shadowing paparazzi activities more than ever."
The laws:
• Protect celebrities against trespass or the use of audio- or video-enhancing equipment that violates a reasonable expectation of privacy and make it easier for celebrities to sue for invasion of privacy.
---