Javascript is disabled. Quiz scoring requires Javascript.
2011 NBA Finals: 10 questions about the Heat and Mavericks
As the Miami Heat and Dallas Mavericks commence their best-of-seven championship series, here's your opportunity to step up and test what you know about the two teams.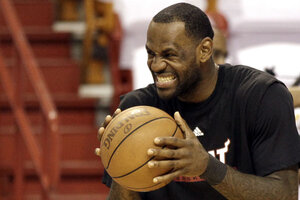 David J. Phillip/AP
1.

What percentage of points of Miami's points have been scored by LeBron James and Dwayne Wade during this year's playoffs?