Golf fans, what do you know about the US Open?
As defending champion Webb Simpson and the rest of the 113th US Open field tackle the Merion Golf Club's 18-hole layout near Philadelphia June 13-16, test your knowledge of US Open history by taking this 18-question quiz.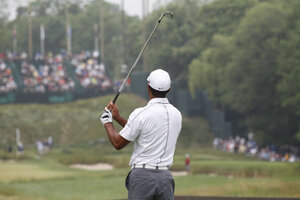 ADAM HUNGER/REUTERS
1.

The first US Open Championship was held in what community best known for hosting the America's Cup yacht races?