Javascript is disabled. Quiz scoring requires Javascript.
Football fact check: a Dallas Cowboys history test
OK fans, it's first and 30 questions to go in this test of how much you know about one of the National Football League's glamour teams.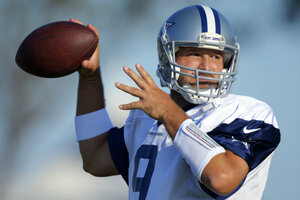 MARK J. TERRILL/AP
1.

True or false? The Cowboys went winless in their inaugural 1960 season.