Reporters on the Job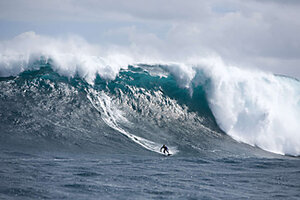 Jamie Scott/Reuters
• Journalists at Work: The media rights group Reporters Without Borders released its annual report on media freedoms in 98 countries Wednesday, noting that last year's death toll of 87 journalists was the highest since 1994.
Iraq was the deadliest country in which journalists worked, the report says. Most of those killed were Iraqis. Twenty-five journalists were kidnapped during the year, though most were released. Eight journalists died in Somalia and six in Pakistan.
The group states that in terms of censorship, journalists face the greatest challenge in China, and expressed concern about the upcoming Olympic Games. Officials in China have jailed members of the news media and cracked down on freedom of expression. All told, China had at least 31 journalists and 51 cyberdissidents in jail.
In Iran, at least 10 journalists were in prison at the end of 2007, the report says.
---