USA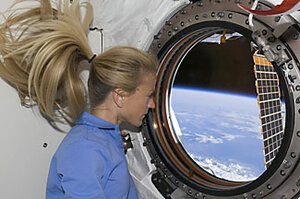 Marijuana potency has more than doubled since 1983, posing greater health risks to people who may view the drug as harmless, according to a study released Thursday by the White House.
The board of directors of beermaker Anheuser-Busch Cos. Inc., said Wednesday it will carefully evaluate a $46 billion purchase offer from Belgian brewer InBev SA, which is seeking to create the world's largest brewery. Politicians have already begun lining up against the deal, saying it could cost US jobs.
The median income of the 2 million Americans who call themselves artists is $34,800, well under the average for "professionals," according to a report on artists in the workforce released Thursday by the National Endowment for the Arts. The study indicates that only 1 of 8 actors and 1 of 4 musicians works full time.
Five hundred residents of the heavily forested hills in the Santa Cruz Mountains were ordered to evacuate their northern California homes Wednesday to escape wind-driven wildfires, with voluntary exits urged for another 1,000 residents.
---