Freed, British detainee details abuses
Binyam Mohamed returned to London Monday a free man after spending the past seven years in a tangle of military prison camps, where he claims he was tortured.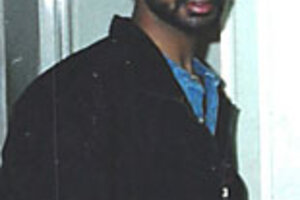 reprieve/ap/file
A British resident, once accused of plotting with Al Qaeda to detonate a radiological "dirty bomb," is a free man and is now calling for an investigation into his alleged torture at the behest of the US government.
Binyam Mohamed was released from a cell at the Guantánamo terror prison camp in Cuba early Monday, where he had been held since September 2004. He was flown by private jet to a British military base near London, where he met with his legal team and doctors.
"I am not asking for vengeance; only that the truth should be made known, so that nobody in the future should have to endure what I have endured," Mr. Mohamed said in a statement released through his lawyers.
Mohamed's freedom comes after years of investigation and legal pressure by the London-based human rights group, Reprieve. It also follows a recent lobbying blitz in Britain by an appointed US military lawyer, Lt. Col. Yvonne Bradley.
How deep was British-U.S. partnership?
Mohamed's arrival in Britain is expected to add urgency to calls for an investigation into the possible knowledge by British intelligence agents of Mohamed's harsh treatment, including allegations of routine beatings, druggings, and cuttings with a scalpel. Some analysts say it may also increase pressure for a US investigation of controversial tactics used in the Bush administration's war on terror.
---