Javascript is disabled. Quiz scoring requires Javascript.
The Monitor's Weekly News Quiz for March 16-23, 2012
How well do you stay up with the news – from the mainstream to the obscure? Match wits with our quiz!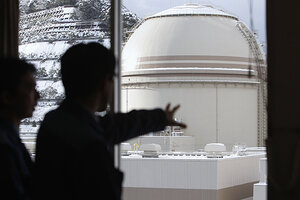 Issei Kato/Reuters
1.

Before the tsunami one year ago, Japan had 54 nuclear power plants providing 30 percent of the country's electricity. How many plants are on line today?