Greece's economic collapse could have parallels in Kenya
(Read article summary)
Some of the causes of Greece's economic collapse are present in Kenya today – could the same thing happen there?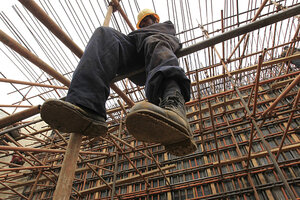 Thomas Mukoya/Reuters
Johannesburg, South Africa
I've just finished reading a fascinating article in Open Democracy about the collapse of the Greek economy and what it will take to fix it. While Greece and Kenya are fundamentally different countries, I was struck by how well the author unpacked the underlying dysfunction of Greece as a country and an economy and how some of the issues apply to the Kenyan economy today.
Don't have anything clever to add to the article's analysis, just want to point out the things that stood out for me.
For starters, the author notes:
In a small-scale economy households make different choices from those in an economy of salaried employees and large organizations. The family will seek stability in polyergy: in having varied sources of income, as many as it can find and appropriate.
How many Kenyans do we know who have a side hustle? Banker by day, butchery/hair salon owner by side…. Even during the times we have experienced growth – it's been a false growth, barely any trickle-down (hence Kibaki and his cronies shock in '07 when his re-election wasn't guaranteed based on economic growth).
Author goes on:
In a small-ownership economy household saving and investment is also different. It is channeled, quite rationally, into real estate and into education. In western economies savings are invested collectively through pension funds, mutual funds and bank deposits. They end up funding industry, technology, infrastructure, and in general, sizeable organizations. In the Greek micro-economy monetary savings have few reliable collective outlets.
---