FDLR leader's arrest doesn't change much in Congo
(Read article summary)
The arrest of an FDLR leader in exile in France is unlikely to prompt any major changes on the ground in Congo, where the same rebel group is still a threat.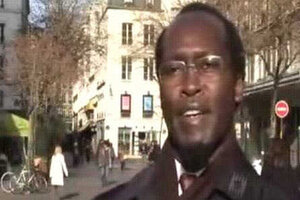 Interpol/Reuters
The arrest this week in Paris of the political leader of the FDLR rebel group in eastern Congo is a boon for international justice, but will it have a positive effect on conditions where the crimes were committed?
Callixte Mbarushimana is well known as the executive director of the FDLR (Democratic Forces for the Liberation of Rwanda) and a key member of the group's diapora network. Its leadership in Europe has long tried to make the case that the FDLR is a political force to be negotiated with, as opposed to just an armed group responsible for mass atrocities in eastern Congo.
If that's the argument, their alleged approach is certainly a perverse one. The court documents (available here in French) claim that the FDLR "used violence against civilians as their main bargaining tool," creating a humanitarian crisis that they will end if given what they want. The arrest warrant obtained by the International Criminal Court alleges that Mbarushimana is responsible for crimes against humanity and war crimes – including targeting of civilians, murder, torture, rape, destruction of property – committed throughout 2009 in villages in the North and South Kivu provinces.
---