Cheers outweigh protest at Hong Kong's Olympic torch relay
Proud citizens welcomed the flame back to China Friday, but critics say the autonomous city deferred to Beijing by barring some activists.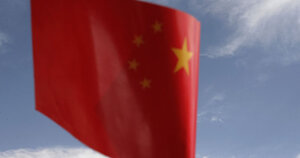 HONG KONG, CHINA - After a global tour dogged by controversy, the 2008 Olympics torch was paraded in Hong Kong Friday in its first tour since returning to China, drawing elated crowds that vastly outnumbered a smattering of political demonstrators.
The smooth run through Hong Kong, an autonomous city that has long offered space for social and political dissent, closes a bumpy chapter in Beijing's pre-Olympics global charm offensive. The torch's remaining legs in China are unlikely to become lightning rods for anti-China activism, particularly over Tibet, as they had in London, Paris, and San Francisco.
In its wake, though, some here question whether local authorities overstepped the mark by refusing entry to several foreign activists who planned to protest during the relay.
Since its handover from British to Chinese rule in 1997, Hong Kong has trod a delicate balance between upholding its freedoms, including robust political debate, and keeping on the right side of Beijing.
---