Afghan election runoff: As officials scramble, some voters dig in heels
Some Afghans say they are tired of the election's toll on lives and business. A runoff between President Karzai and Dr. Abdullah is slated for Nov. 7.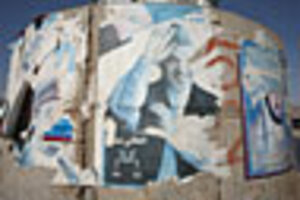 Musadeq Sadeq/AP
No one on Chicken Street wants any more voting.
Instead of the usual brisk trade in carpets, silks, and gemstones, the popular strip of shops in Kabul is largely deserted. Afghans say their country's political uncertainty is hurting business. For some shopkeepers sales have dropped by half.
Their disenchantment comes even as United Nations and Afghan election officials make frantic preparations to hold another round of voting between President Hamid Karzai and challenger Abdullah Abdullah, if they fail to reach a deal before Nov. 7, when the runoff is scheduled.
Among the daunting tasks: Replacing 200 of 380 district election chiefs implicated in fraud during the first round of voting with more reliable staff.
The scramble comes after Mr. Karzai, under pressure from Western officials, agreed Tuesday to accept the findings of a vote-rigging inquiry that triggered the runoff between the two leading candidates.
But although both men claim that more voters will turn out than last time – Dr. Abdullah said Wednesday that voters would "embrace" the prospect – many Afghans have little appetite for more polling.
Turnout estimates were as low as 5 percent for some areas particularly hard-hit by the insurgency during the first round, held Aug. 20.
Haji Abdul Hakim, a carpet dealer on Chicken Street, says he is angry about the failure of the Afghan government and the international community to bring the process to a swift end.
"Business is very slow," he says. "Everyone is making a loss. Democracy? The original democracy is good but the United Nations doesn't know about it. Everybody is angry. There are no jobs and winter is coming. Difficult, difficult, difficult."
His view is characteristic of most interviewees – others derided the runoff for creating "the same problems all over again."
---