Karadzic arrest boosts Balkans, international justice
The Bosnian Serb leader, indicted by the UN war crimes tribunal on 15 counts including genocide, had been on the run for 13 years.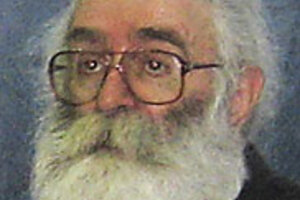 Reuters
The arrest in Belgrade of Radovan Karadzic, political mastermind of the Bosnian genocide, is a clear indication of new Serb president Boris Tadic's intent to integrate his state with Europe, stabilizing an isolated and difficult country and a fragile region, experts say.
It also boosts an emerging international justice system, coming a week after The Hague's indictment of Sudanese President Omar al-Bashir. And it offers an unexpected uplift in the Balkans, where cynicism about unarrested war criminals, including Gen. Ratko Mladic, runs deep.
"In Bosnia, it is an act of justice at last, and it is justice for the world at large," says British politician Paddy Ashdown, a former chief administrator of Bosnia.
"It's a huge event," says Richard Holbrooke, who negotiated the 1995 Dayton Accords, which ended the Bosnian war. "The president of Sudan ... is thinking hard."
---