Catholic priests and celibacy: a flashpoint in sexual abuse crisis
The No. 2 at the Vatican, Cardinal Tarcisio Bertone, appeared Tuesday to ease the church's absolute position on celibacy for Catholic priests. The issue continues to roil the church as it confronts revelations of sexual abuse.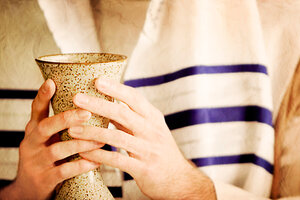 Newscom/File
Paris; and Munich, Germany
Vatican No. 2 Cardinal Tarcisio Bertone made headlines Tuesday when he appeared to ease the church's absolute position on celibacy, telling Spanish radio the centuries-old rule is not an "untouchable" one. The prelate's comment was part of a Vatican affirmation of celibacy and a strong view that there is "no direct link between celibacy and the deviant behavior of certain priests," as Cardinal Bertone put it.
But even opening the door slightly on such a deeply cherished practice is a concession to persistent questions tied to revelations of child sexual abuse in the United States, Germany, Ireland, Belgium, Kenya, and Austria that has put the church in crisis, analysts say.
From the start of the Catholic priest child abuse scandal, Vatican officials have pointedly sought to play down the role that mandatory celibacy may or may not play in the abuse and cover up surfacing this spring.
---