In Arizona shooting, Europe sees an America gripped by doubt, pessimism
The Arizona shooting of Rep. Gabrielle Giffords has gotten extensive coverage in London, Berlin, and Paris. A German paper stated that the motto 'Yes, we can' has been pushed aside by the financial crisis and two wars.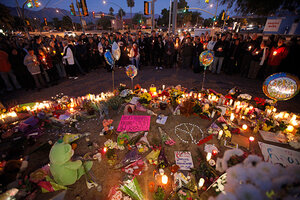 Chris Carlson/AP
---
Follow Stories Like This
Get the Monitor stories you care about delivered to your inbox.