Javascript is disabled. Quiz scoring requires Javascript.
A Diamond Jubilee quiz: How well do you know Queen Elizabeth II?
Queen Elizabeth II is celebrating her Diamond Jubilee as Britain's monarch this year. Are you a royal neophyte or a hawk-eyed royal watcher? Take our quiz and find out!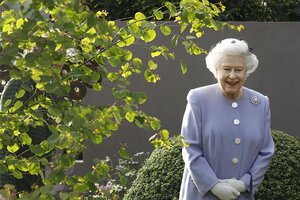 Lefteris Pitarakis/Pool/Reuters
1.

What year did Queen Elizabeth ascend to the throne?