How much do you know about Christmas traditions from around the globe?
Know where the historical Santa Claus comes from? What Christmas song was written for Thanksgiving? Which Asian country celebrates Christmas with sponge cake? Test your knowledge about how the Christmas holidays are celebrated from the Philippines to Mexico.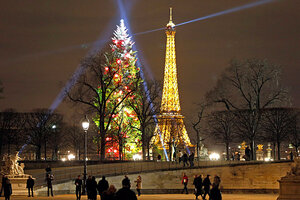 Charles Platiau/Reuters
Question 1 of 21
1.

Which traditional Christmas song was actually written for Thanksgiving?
Deck the Hall

Jingle Bells

Let It Snow! Let It Snow! Let It Snow!

Rudolph, the Red-Nosed Reindeer