Good Reads: Model-Plane Bomber, Mass Graves in Kashmir, and Occupy Wall Street
(Read article summary)
Today's best stories are a close look at the world's disaffected, from a radicalized Boston youth, to the families of disappeared young men in Indian-held Kashmir, to the protesters marching on Wall Street.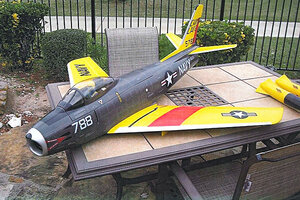 U.S. Department of Justice/AP
Good Reads highlights the best reporting and analysis available on the top international stories of the day – and other key topics you shouldn't miss.
This week brought us news of another terror threat spoiled by American law-enforcement, and this time the threat appears to be a local boy from the Boston suburb of Ashland. Rezwan Ferdaus, a US citizen and graduate of Northeastern University, planned to use small model airplanes packed with explosives to launch attacks against the Pentagon and the US Capitol Building.
As the Monitor's Brad Knickerbocker reports, the arrest of Mr. Ferdaus is seen as "a textbook case in what to look for and how to respond to "lone-wolf" jihadis intent on doing their fellow Americans harm." It is underscores the need, Mr. Knickerbocker quotes Rep. Peter King as saying, that "to continue efforts to combat domestic radicalization and the evolving threat of 'lone wolf' extremists."
---
Follow Stories Like This
Get the Monitor stories you care about delivered to your inbox.