Good Reads: Predicting the end of history and the fall of China
(Read article summary)
Year-end pieces predicting future events may seem like just so much guesswork, but looking deeply at present events and guessing where they will go is part and parcel of journalism.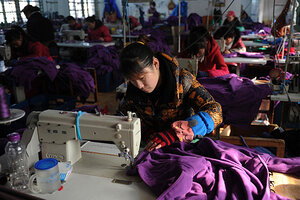 Reuters
By the time that giant glass ball descends over Times Square each year, most news organizations have already printed their assessments of the year's great events. One magazine, Time, takes this time to name its Person of the Year, and often names a category of persons ("the Protester") or even an inanimate object ("The Computer").
Articles that look back may feel subjective, but articles that predict the future tend to be absolute fluff, dodgy guesswork, or complete genius. Good arguments and persuasive evidence aren't always a good guide for telling one type of article from the next. The best one can do is read selectively, keep a mental scorecard, and strut in front of friends when one of the articles turns out right.
Arab Spring? Yeah, I knew that would happen.
Predicting the future is risky business, but it's also incredibly valuable. Fortune 500 companies pay big money for "economic intelligence" to help them plan for the next big thing. Governments assemble expensive spy networks to keep one step ahead of their enemies, and two steps ahead of their friends. Ordinary citizens can do all this too, by reading the news. And here are a few decent places to look.
Foreign Affairs. Yes, it looks incredibly stodgy, its pale blue cover untouched by designers since the cold war. But when it comes to far-out futurism, Foreign Affairs is the Rolling Stone of international relations. When Samuel Huntington wrote his "Clash of Civilizations" piece in the summer edition of Foreign Affairs in 1993, he predicted the broader outlines of September 11, 2001.
---