At Mycelium school students grow, absorb, and latch onto new ideas
(Read article summary)
The Mycelium School, planned for Asheville, N.C., will use hands-on learning, community service, and a social entrepreneurship curriculum to help students build self-reliance and confidence.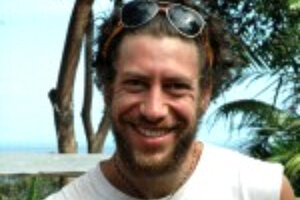 Courtesy of Dowser.org
Mycelium are the vegetative part of a fungus, through which mushrooms absorbs nutrients from their environment as they spread out, latch on to the roots of plants and trees, and collect information about deficiencies in the forest floor.
The Mycelium School is built on this model of learning: that students can come together and give to their environment and each other, while learning skills and nurturing their personal growth needs.Other ecological principles, such as diversity, integration, and systems-thinking will serve as the backbone for the school, set to break ground in Asheville, N.C., in 2012. Through hands-on service-learning projects and a social entrepreneurship curriculum, the planners of Mycelium hope that young adults will build self-reliance and confidence.
Dowser: Why is the Mycelium School needed and who is it targeted toward?
Founder and CEO Matthew Abrams: The school is meant to be a meeting place for people around the world who want to see change in their local communities. They will come to gain skills that they can then bring back home to effectuate the change they envision. But initially our student body will be largely domestic while we are becoming more financially stable.
You spent years traveling around the world before entering graduate school and beginning this project. Did you have experiences working with organizations which helped you form your ideas about the limits of Westerners going abroad and helping?
---