Debra Ruh makes high-tech available to the disabled
(Read article summary)
Her company, TechAccess, works with businesses large and small to ensure the disabled can use their products.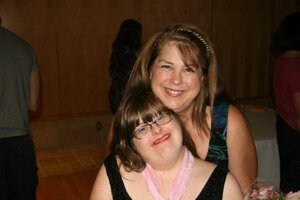 Courtesy of Debra Ruh
Debra Ruh's life changed dramatically when her four-month-old daughter, Sara, was diagnosed with Down syndrome.
While the news was devastating, Ms. Ruh decided to turn her family's challenge into a blessing and a redirection.
Harnessing her technological expertise, Ruh started TecAccess, a company with the core mission of making Information and Communication Technologies more accessible, notably to those with disabilities.
"We make sure technology is accessible to everybody," Ruh says. "Everything that we choose to put out on the internet [as well as the newest gadgets on the market] … all of that should be accessible to people with disabilities."
Working with corporations and businesses large and small, Ruh's Rockville, Va.-based company aims to ensure that those with any disabilities, whether physical, developmental, or mental, have the same access to web pages, videos, programs, and tech products as do those without disabilities.
Her firm has worked with prominent companies such as Canon, Dell, HP, Facebook, Twitter, YouTube, and Bank of America, among others, to help them meet accessibility mandates, serve as models for best practices, and reach an audience that is often left out of the market.
---