Pakistani militant confesses to role in Mumbai attacks
(Read article summary)
The diplomatic row between India and Pakistan continues to deepen following the November terrorist attack as both countries send more troops to their borders.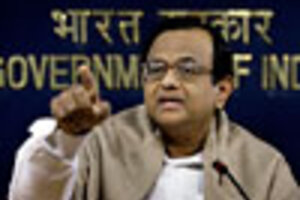 Manish Swarup/AP
A war of words continues between India and Pakistan amid new evidence that a Pakistani militant group masterminded the terrorist attacks in Mumbai (formerly Bombay) last month. And as Pakistan continues to move troops to its eastern border with India, analysts say Pakistan may be too distracted to effectively fight militants at home.
This week, The Wall Street Journal reported new evidence linking Pakistan-based Lashkar-e-Taiba to the Mumbai attacks:
At least one top leader of militant group Lashkar-e-Taiba, or "Army of the Pure," captured in a raid earlier this month in Pakistani-controlled Kashmir, has confessed the group's involvement in the attack as India and the U.S. have alleged, according to a senior Pakistani security official....
Pakistani security officials say a top Lashkar commander, Zarar Shah, has admitted a role in the Mumbai attack during interrogation, according to the security official, who declined to be identified discussing the investigation. "He is singing," the security official said of Mr. Shah. The admission, the official said, is backed up by U.S. intercepts of a phone call between Mr. Shah and one of the attackers at the Taj Mahal Palace & Tower, the site of a 60-hour confrontation with Indian security forces....
[The revelation will increase] pressure on Pakistan to accept that the attacks, which left 171 dead in India, originated within its borders and to prosecute or extradite the suspects. That raises difficult and potentially destabilizing issues for the country's new civilian government, its military and the spy agency, Inter-Services Intelligence -- which is conducting interrogations of militants it once cultivated as partners.
---