6 books that hurt so good
For years, people have been guessing at why, as a species, we love to do things like watch hideously depressing movies or read paralyzingly sad books. And while I'm sure any analyst could have a field day teasing apart just what causes a sad-book propensity, what I'm going to do is to put forth a generally applicable theory and then leave you with a selection of titles that will make you hurt so good. Books with heart-breaking plot points, utterly unlikable characters, dysfunction piled atop dysfunction simply must redeem themselves through the clarity of their prose and the ingenuity of their structure. In other words, when the content is unlovely the form must be brilliant. Great writing shines through unadulterated.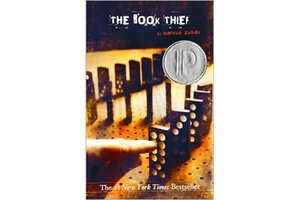 1.

The Book Thief

There's nothing like a book narrated by death, set during the Holocaust, less likely to make you feel good about the world. But you will feel good (and terrible) because nobody's told a story like this from a narrative voice so fresh and compelling. The Book Thief by Marcus Zusak was sold in some parts of the world as a young adult book (though it was written as an adult book) and the forceful drive the colorful narrator provides is smart and funny and like nothing else you've ever read. Searing, sardonic, wry, and funny, you won't soon forget young Liesel, her best friend Rudy, her adoptive parents, or the grim-reaper story teller who watches over them all.

So, get reading. A little heartache won't kill you.