Nobel Prize in Literature: Which Latin American writers have won?
Mario Vargas Llosa is the first Latin American to win the honored literary prize in 12 years. Of the 102 awards presented since 1901, only eight have gone to Latin American writers.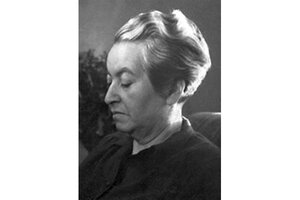 1.

Gabriela Mistral, Chile (1945)

The fifth of 12 female Nobel Laureates in Literature, Gabriela Mistral was the first Latin American winner ever. She began writing poetry while working as a village schoolteacher, after her lover committed suicide. The tragedy, and later work in education reform, inspired Mistral to write several volumes of poetry, including "Sonetros de la muerte" (1914), "Desolación" (1922) and "Ternura" (1924). Mistral won "for her lyric poetry which, inspired by powerful emotions, has made her name a symbol of the idealistic aspirations of the entire Latin American world."