10 Asian authors you need to know: the Man Asian Literary Prize longlist
The best thing about annual literary prizes is the way they alert us to authors and books we otherwise might have missed. The Man Asian Literary Prize ($30,000 awarded to the author of the best novel by an Asian author written in or translated into English) is no exception. The 2010 Man Asian Literary Prize will be awarded in March. The longlist for the award – announced this week – features the writers below.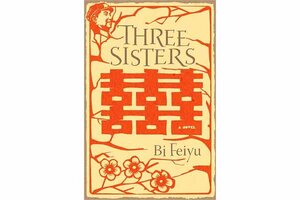 1.

"Three Sisters," by Bi Feiyu

Through the stories of three sisters – daughters of a lecherous Communist Party secretary – popular Chinese novelist and screenwriter Bi Feiyu explores the difficult lives of women in Communist China in the 1970s and 80s.