5 unusual gift ideas for booklovers
Any booklover on your list will appreciate the classic, timeless gift of a book. For lists of the best nonfiction, fiction, and children's book titles recommended by the Monitor, click on the links above. But if your gifts have gotten so predictable that you no longer need to wrap them, you might want to try giving one of these more unusual non-book gifts for booklovers.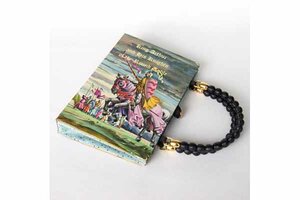 1.

Book purses and wallets

1. Make a literary fashion statement. You can literally wear your literary preferences with these book purses and wallets, made from vintage books. Natalie Portman recently appeared at the New York premiere of Black Swan carrying a purse made from a copy of Vladmir Nabokov's "Lolita," designed by French designer Olympia Le-Tan. Get your bookworm her favorite title – "Pride and Prejudice" is a perennial favorite – from Rebound Designs.