5 Elvis biographies to read on his birthday
Jan. 8, 2011, marks the 76th birthday of Elvis Presley. In remembrance of "the King," we suggest that you put on your blue suede shoes and pick up one of these books.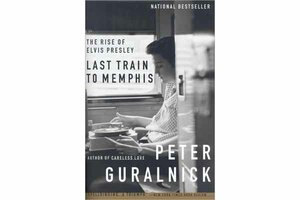 1.

Last Train to Memphis, by Peter Guralnick

"Last Train to Memphis: The Rise of Elvis Presley" by Peter Guralnick (Back Bay Books, pp. 576) details Elvis's early years and tells the rags-to-riches story of his spectacular rise to success. The book's sequel, "Careless Love" follows the singer from his US Army service to his last days, offering a lucid yet sympathetic chronicle of his downfall.