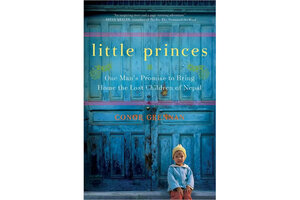 2.

HARDCOVER NONFICTION

1. Unbroken, by Laura Hillenbrand, Random House
2. Cleopatra, by Stacy Schiff, Little Brown
3. Battle Hymn of the Tiger Mother, by Amy Chua, Penguin Press
4. Life, by Keith Richards, Little Brown
5. The Immortal Life of Henrietta Lacks, by Rebecca Skloot, Crown
6. The Hidden Reality, by Brian Greene, Knopf
7. Autobiography of Mark Twain, by Mark Twain, University of California Press
8. The Investment Answer, by Gordon Murray, Gordon S. Murray, Business Plus
9. The 4-Hour Body, by Timothy Ferriss, Crown
10. Twelve Steps to a Compassionate Life, by Karen Armstrong, Knopf
11. I Remember Nothing, by Nora Ephron, Knopf
12. Poser, by Claire Dederer, FSG
13. Barefoot Contessa How Easy Is That?, by Ina Garten, Clarkson Potter
14. At Home, by Bill Bryson, Doubleday
15. The Daily Show With Jon Stewart Presents Earth (The Book), by Jon Stewart, Grand Central
ON THE RISE:
22. Little Princes, by Conor Grennan, Morrow
Grennan's powerful and moving account of his work at an orphanage in war-torn Nepal is a February Indie Next List Great Read.