10 perfect books for Valentine's Day gifts
Chocolates disappear, flowers fade, and jewelry goes out of style. But books remain forever. If you're looking for the perfect Valentine's Day gift, one of the following titles is sure to suit.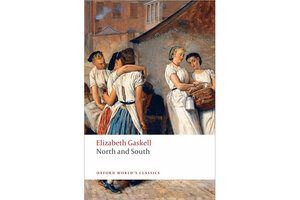 1.

North and South, by Elizabeth Gaskell

I don't know why this fabulous 1854 novel doesn't turn up on more "best of" lists. The story of the reluctant romance between idealistic Margaret Hale (from England's rural south) and pragmatic mill owner John Thornton (born and bred in the industrial north) is like "Pride and Prejudice" with more historic context and a bit of urban grit. If you're looking for a romance that will satisfy both your brain and your heart, North and South is first rate.