Westminster Dog Show 2011: The five best dog books to read before, during, and after
Oh, those amazing canines on display at the Westminster Dog Show! They're gorgeous and we all love to eye them, everything from the Affenpinscher to the Xoloitzcuinti. But for some beautiful true stories about the hearts of dogs – and the way that they star in our everyday lives – try one or all of the following books.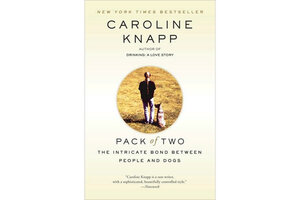 1.

A Pack of Two, by Carolyn Knapp

When Carolyn Knapp ended her 20-year relationship with alcohol (a struggle chronicled in her bestselling book "Drinking: A Love Story"), she needed a new direction in life. What she found was a puppy named Lucille. A Pack of Two: The Intricate Bond Between People and Dogs is as touching a love story as you will ever read. In that foundling dog she plucked from an animal shelter, Knapp wrote, "I have found solace, joy, a bridge to the world."