5 Asian authors you should know: the Man Asian Literary Prize shortlist
Five writers from China, Japan, and India made the cut this week when the Man Asian Literary Prize announced the shortlist for its 2010 award for the best novel by an Asian writer, either written in English or translated into English last year. The winner will be announced at a dinner in Hong Kong on March 17.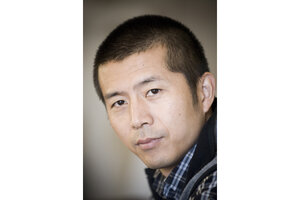 1.

Bi Feiyu, nominated for "Three Sisters"

Bi Feiyu is well known in China as a novelist and screenwriter. He grew up in the Chinese countryside during the Cultural Revolution. He once told an interviewer that as a child he had no toys – only nature. When he entered college, he says, and began reading, he was shocked by the difference between books and real life and that is what pushed him to become a novelist.

"Three Sisters" tells the stories of three daughters of a lecherous Communist Party secretary as a vehicle for exploring the difficult lives of women in Communist China in the 1970s and 80s.