To celebrate Washington's birthday: 5 best books about George Washington
If you're an American, you know that George Washington was "the Father of Our Country." But how many of us really know what that means? As we celebrate his 279th birthday, here are five outstanding books that help to bring George Washington and his accomplishments to light.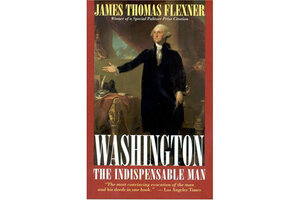 1.

George Washington: The Indispensable Man, by James T. Flexner

James T. Flexner is considered by many to be Washington's most eminent biographer. But for those who don't have time for Flexner's full four-volume biography of Washington (one volume of which won a special Pulitzer Prize citation in 1972), his one-volume condensation George Washington: The Indispensable Man will more than suffice. Flexner was both a fine writer and a solid researcher. He brilliantly portrays Washington as an ordinary man pushed to greatness by the extraordinary times in which he lived.