7 books to help you understand Libya
What to read for background on Libya? The shelves of English-language libraries and bookstores are not exactly crammed with options. However, there are a handful of works – from histories to fiction to travel literature – which offer a good general grounding in the country's background and culture. Here, at least for starters, are some interesting suggestions.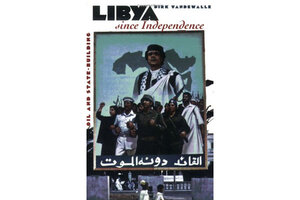 1.

Libya Since Independence: Oil and State-Building, by Dirk J. Vandewalle

This 1998 book by Dartmouth professor of government Dirk Vandewalle offers a solid and insightful history of Libya in the second half of the 20th century. Vandewalle, who is considered by many a leading expert on the topic of contemporary Libya, is also the author of the 2007 book "A History of Modern Libya."