George Harrison: 5 best books for his 68th birthday
The one they called the "quiet Beatle" was born on Feb. 25, 1943 – which would have made today his 68th birthday. If you've been missing the man ranked at No. 21 on Rolling Stone's list of the "100 Greatest Guitarists of All Time," you can of course simply turn up the volume on "All Things Must Pass." Or you can pick up a book. I'd advise one of the five below.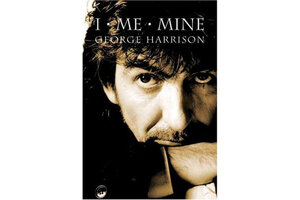 1.

I, Me, Mine, by George Harrison

Why not start with his own words? The autobiographical section of this book is brief but engaging. The additional treasure here is the lyrics of more than 80 of Harrison's songs and 50 photos of him – a fine way to celebrate his life.