8 best books of April 2011: Amazon editors choose
From post-war England to the streets of contemporary New York, here are the nine books that have caught the eye of editors at online bookseller Amazon.com.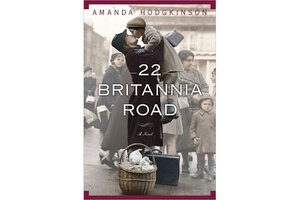 1.

"22 Britannia Road," by Amanda Hodgkinson

Can a young Polish family – separated for six years by the tumult of Word War II – find happiness when they are finally reunited in England? Or will the secrets that both parents now carry force them apart?