4 great books for 4-to-8-year-olds
Summer is rapidly approaching and soon young readers – just like their parents – will need engaging beach books. If you're looking for quality titles to keep 4-to-8-year-old readers in the page-turning mode all summer along, here are four good bets.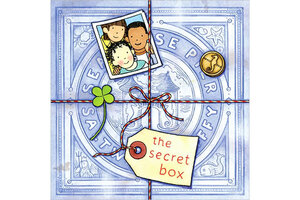 1.

"The Secret Box," by Barbara Lehman

What reader of any age can resist a mystery? In The Secret Box (Houghton Mifflin, 48 pp., ages 4-8) Caldecott winner Barbara Lehman draws the story of a candy box full of secret clues left hidden by a child long ago. Decades later, other children find his coded message. Lehman's drawings and the aura of mysterious adventure that they create are nothing short of delightful.