4 great summer books for middle-grade readers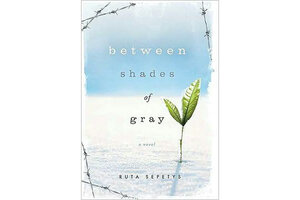 4.

"Between Shades of Gray," by Ruta Sepetys

For a much deeper read, Between Shades of Gray (Philomel, 344 pp., Grades 7-12) by Ruta Sepetys tells the harrowing but ultimately affirmative story of a Lithuanian family deported to Siberia by Stalin. Young Lina, the narrator, is a carefree teenager with a talent for drawing. But her comfortable routine comes to an abrupt end when her family is ripped from their home and forced by the Soviet government on a horrific journey east. Sepetys – whose own father was a Lithuanian deportee as a child – has written a novel that is both historically accurate and emotionally compelling. The details she offers are dark enough to convey the horror of the experience, but not too troubling for teen readers to handle. This story is a quiet gem – told with a generous conviction that losing a homeland doesn't mean a people must lose their humanity.