Javascript is disabled. Quiz scoring requires Javascript.
Summer movie quiz: 10 questions about summer films that come from books
Many of this year's summer blockbusters are based on books. Put your knowledge of these flicks to the test by taking this fun quiz!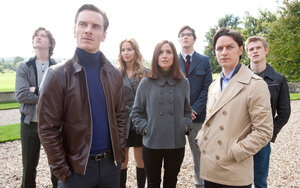 1.

Which of the original X-Men from the 1960s comics was NOT depicted in "X-Men: First Class?"