Top 5 books about Los Angeles
Talk about literary America and Los Angeles is not exactly the first locale that comes to mind. However, the truth is that the City of Angels has a deep and enduring place in the history of American letters. Here are just five of the many fiction and nonfiction books that attempt to unravel the mystery that is L.A.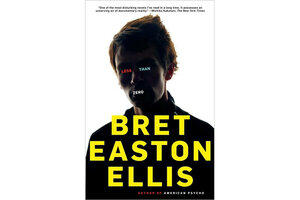 1.

"Less Than Zero," by Bret Easton Ellis

Less Than Zero, Bret Easton Ellis's famous first novel, published at the tender age of 21, spotlights a darker, more twisted side of the City of Angels with a documentary-like focus and grittiness. Protagonist Clay comes home to L.A. after a year away at college in the 1980's and becomes disillusioned with the self-destructive decadence of his friends and family. This book will disturb you and enthrall you.