9 best books of August: Amazon editors' favorite picks
Some of this summer's most interesting books will pull at your heartstrings and pull you across time and space – from Beijing today to 1930s Manhattan to planet Earth in the year 2044. And that's just for starters. Here are nine of the August 2011 titles that are drawing the most enthusiastic thumbs-up from the editors at Amazon.com.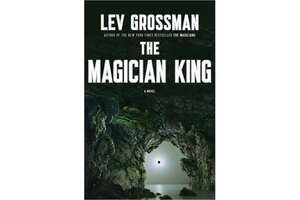 1.

"The Magician King," by Lev Grossman

A follow-up to "The Magicians," Grossman's runaway hit of 2009, The Magician King is a grown-up tale for adult "Harry Potter" fans. Quentin and Julia are now the king and queen of Fillory, a magical kingdom, but a spell of boredom and thirst for adventure backfires and the two are dumped back in the real world with Quentin's parents. The duo must use every magical trick in the book to escape the doldrums of real life in this epic fantasy novel.