Amazon's Top 10 fall books
Is there anything good about the end of summer? Yes – the arrival of fall books! For those who can't wait another moment, here are the Top 10 fall book picks from Amazon editors. It's looking like a stellar line-up of autumn reads.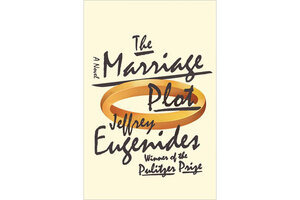 1.

"The Marriage Plot," by Jeffrey Eugenides

Can a new novel from Jeffrey Eugenides really measure up to "The Virgin Suicides" and "Middlesex"? Apparently so. Here comes The Marriage Plot, a novel built on a post-college love triangle and an examination of the "marriage plot" – the true love resolution found in English novels. Eugenides constructs an epic love story that works in this age of pre-nups, divorces, and sexual equality.