Javascript is disabled. Quiz scoring requires Javascript.
Take our quiz on literary Brooklyn
Brooklyn has played host to authors from Walt Whitman to Truman Capote throughout its colorful history. How much do you know about these authors, their lives and their works?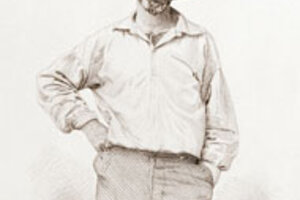 By Samuel Hollyer (1826-1919) of a daguerreotype by Gabriel Harrison (1818-1902)(original lost). (Morgan Library & Museum) [Public domain or Public domain], via Wikimedia Commons
1.

In the poem "Song of Myself" which opens Walt Whitman's book "Leaves of Grass," what is Whitman famously celebrating in his first line, "I celebrate ____"?