10 best books of September, according to Amazon's editors
From the history of fonts to the unexpected consequences of a wild baseball throw, Amazon editors' picks for best books of the month include a lively mix of titles. Here are a few of the September books that Amazon's staff ranked the highest.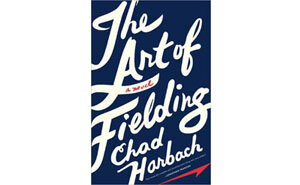 1.

"The Art of Fielding," by Chad Harbach

In Harbach's debut novel The Art of Fielding, college baseball star Henry Skrimshander makes a single throwing error during a game – casting his own life and the lives of a varied group of characters around him into turmoil.