20 banned books that may surprise you
Why do books get banned from schools and libraries? Even readers who disagree with the practice of banning can comprehend that books heavy on sex and/or violence can polarize decision-makers when it comes to young readers. But there are other books – titles like "Where's Waldo?" or "Sylvester and the Magic Pebble" – whose presence on a banned book list seems completely mysterious. The following 20 books seem innocent to many, but they have nonetheless raised reader objections at one time or another.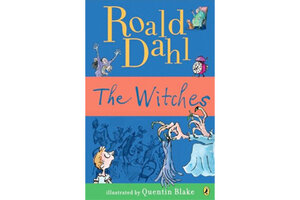 1.

"The Witches," by Roald Dahl

The story by "Charlie and the Chocolate Factory" author Roald Dahl about a boy who discovers witches are real was banned by some libraries in England because of perceived misogyny. The reason? Dahl says that witches can only be women. "I do not wish to speak badly about women," the author writes. "Most women are lovely. But the fact remains that all witches are women. There is no such thing as a male witch. On the other hand, a ghoul is always a male... both are dangerous. But neither of them is half as dangerous as a REAL WITCH."