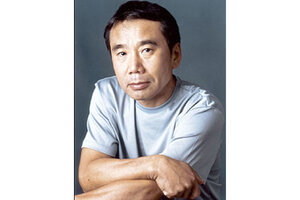 3.

Haruki Murakami: odds are 8/1

Only two Japanese writers have won the Nobel Prize in literature in the prestigious award's history, Kenzaburo Oe in 1994, and Yasunari Kawabata in 1968. Mr. Murakami's novels often feature defiant protagonists who run against the orderly, group mentality predominant in Japanese culture, like "1Q84," his epic trilogy that sold four million copies in Japan in the last two years (the English translation is set to release Oct. 25). Like his protagonists, Murakami is a vocal critic of Japanese policy, particularly its reliance on nuclear power. In a speech for another literary award, the International Catalunya Prize, the novelist said the accident at the Fukushima Daiichi nuclear reactor was "a mistake committed by our very own hands."

The Nobel recipient is often as much a political statement as it is a literary one, and Murakami's controversial stance on nuclear power won't go unnoticed by the judges.